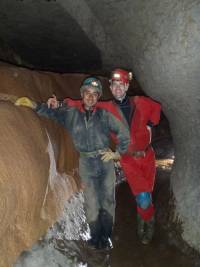 The Caving in the Abode of the Clouds Project systematically explores the caves of Meghalaya. The project is undertaken as a partnership between Indian, European, Middle East and American Cave Explorers. To date more than 400 kilometres of cave passage has been surveyed.
We are indebted to the help and support the project has received over the years from; the Meghalaya Adventurers Association, the Government of India Tourist Office (East and North East India) Kolkata; the Meghalaya State Tourism Department; Officials and Government Departments within Meghalaya; and, very importantly, the People of Meghalaya. Acknowledgement is also given to the Grampian Speleological Group, UK for its regular financial support and the Ghar Parau Foundation, Mount Everest Foundation and NSS International Grant Fund for financial help at various times.
The contents of the website are Copyright (C) 2011-2016 to The Caving in the Abode of the Clouds Project unless otherwise noted.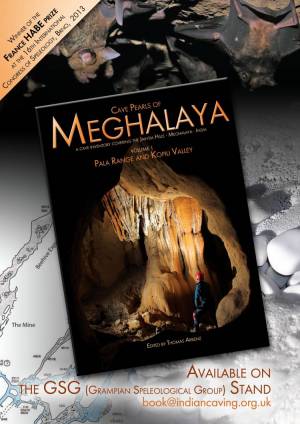 ---

WINNER of the prestigious France HABE Prize from the UIS Department of Karst and Cave Protection.


---

This magnificent book detailing the discoveries in Pala Range and the Kopili Valley is on sale now.

To order your copy see Publications.